Resource Library
Mobile Resource Library Tabs
Content with Topic Long Term and Residential Care .
Resources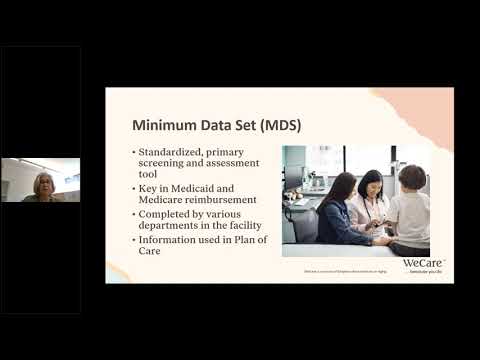 Making the Transition to Long Term Care a Successful Choice
Have you made the decision to transition your loved one to long-term care? This can change your role as a caregiver and return your relationship with your loved one to one that is more personal and familial. How can you make this a decision that both incorporates your loved one's preferences and supports their personal values? This webinar will discuss important topics for this transition, including the assessment process, how to communicate with long-term care facilities and care planning.
Watch
Chen, L., Ye, M., & Zhu, Q. (2019). Caring relationship development in the nursing home in Shanghai: A dyadic qualitative study. Innovation in Aging, 3(Supplement_1), S703–S704. https://doi.org/10.1093/geroni/igz038.2587
Gaugler, J., Statz, T., Birkeland, R., Louwagie, K., Peterson, C., Zmoa, R., Emery, A., McCarron, H., Hepburn, K., Whitlatch, C., Mittelman, M., & Roth, D. (2020). The Residential Care Transition Module: A single-blinded randomized controlled evaluation of a telehealth support intervention for family caregivers of persons with dementia living in residential long-term care. BMC Geriatrics, 20(133). https://doi.org/10.1186/s12877-020-01542-7
Chen, L., & Ye, M. (2020). Community Eldercare Ecology in China (1st ed. 2020 edition). Palgrave Macmillan.
Reducing the Stress of a Transition to Assisted Living
The decision to move a loved one to assisted living can be one of the hardest a caregiver can make. However, if we are caring for a loved one with a chronic disease, particularly Alzheimer's Disease or another form of dementia, it may become necessary to consider assisted living placement if we lack the time, resources or support to continue caring for a loved one at home. Shifting a loved one's care to an assisted living facility may seem as if it will relieve many of the stresses of caregiving such as anxiety, depression or feeling overburdened. However, studies show that assisted living placement can instead change the type of stressors a caregiver experiences rather than eliminate them.
Read More