Resource Library
Mobile Resource Library Tabs
Content with Topic Financial Health and Wellness .
Resources
What to Consider When Helping an Older Loved One Choose a Medicare Plan
With Medicare's Annual Open Enrollment ongoing from October 15 to December 7, you may have already begun discussions with your loved one on the basics of Medicare, such as differences from Medicaid and what the different plans and options are. But before such an important decision is made, it's important to go more in depth by preparing the right questions with your loved one to guide the conversation and exploring the different points of consideration that will help determine which plan is best for your loved one's individual needs.
Read More
By Cynthia Walker | 11/16/2020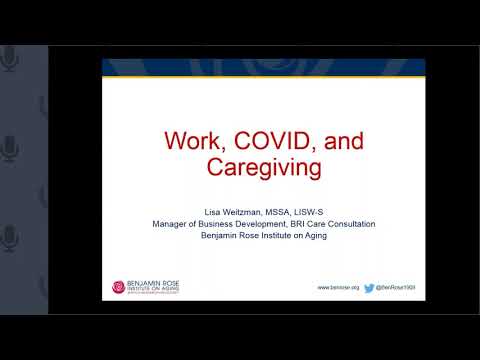 What's Next: Strategies for Millennial and Working Caregivers
Our panel of experts discuss managing work and caregiver responsibilities, how to care from a distance and helping your loved one navigate Medicare and benefits enrollment. These topics will help you develop the steps and strategies you need to empower yourself to take on the caring for your loved one and the stress of a career.
Watch
By Lisa Weitzman, Sara Powers, Amanda Brewton, Julie Hayes | 11/12/2020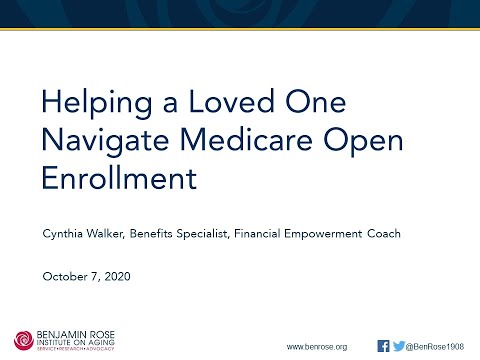 Helping a Loved One Navigate Medicare Open Enrollment
October 7 virtual program for caregivers from Benjamin Rose Institute on Aging.
Watch
By Cynthia Walker | 10/16/2020
What to Know for Medicare Open Enrollment
Every year, Medicare's Open Enrollment period runs from October 15 to December 7. As a caregiver, you undoubtedly know how important insurance coverage is to securing your loved one the affordable care they need when they need it. What can be less certain, however, is knowing which exact program and options your loved one is qualified for and would most benefit from. As much as you want to help them through the process of enrolling in Medicare, you may be struggling to understand it yourself. The good news is that by learning the various benefits covered by different plans, you can put yourself in a better position to care for your loved one's health needs and find the right plan for them.
Read More
By Cynthia Walker | 10/16/2020
Hayes, J. (2020, May 14). How to Protect Yourself and Your Loved One from Covid-19 Scams. Guideposts. https://www.guideposts.org/caregiving/family-caregiving/advice-for-caregivers/how-to-protect-yourself-and-your-loved-one-from-covid-19-scams