Resource Library
Mobile Resource Library Tabs
Content with Target Audience Professionals .
Resources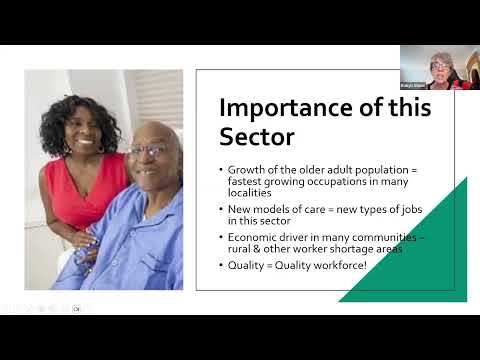 The Policy of Developing a Quality Workforce in Long Term Care
Learn as we discuss the intersection of policy, staffing, and workforce issues in long term care. Presented in partnership with the Elder Justice Coalition, Robyn Stone, Senior Vice President, Research and Co-Director at Leading Age, weprovide insight into current and future issues related to the needs of our aging society.
Watch
By Robyn Stone | 05/23/2023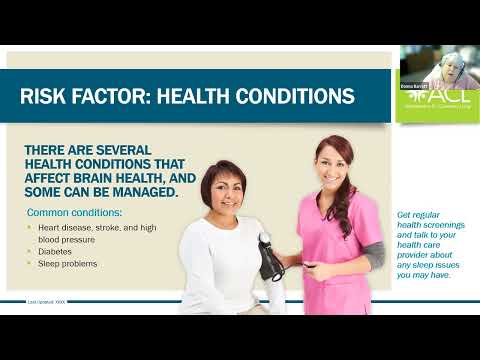 Preventing Brain Disease: Risk Factors and Early Signs and Symptoms of Dementia
This session highlights preventable risk factors associated with brain disease and stress the differences in signs and symptoms of Alzheimer's disease in the Down Syndrome population compared to the general aging population.
Watch
By Donna Barrett, Jennifer Hudak | 04/25/2023
Pet Ownership and Aging
This infographic explores the challenges, benefits, opportunities, and concerns of client pet ownership encountered by professionals.
Read More
By Jess Bibbo | 03/16/2023
Why Assessment is More Effective When It's Conducted Over Time
Many people take the term "assessment" to be the first phase of a diagnostic or treatment program. But in the case of a comprehensive, long-term caregiver support program, assessment is actually much more effective when it's treated as an ongoing process.  Through multiple clinical trials conducted with BRI Care Consultation, Benjamin Rose Institute on Aging's evidence-based care-coaching program, we've learned that it takes time to identify and uncover all the areas of need within a caregiving environment, and that many needs are missed when using a one-and-done assessment model.
Read More
By Michelle Palmer | 01/17/2023
How the Care-Coaching Model Empowers Caregivers
Providing care for an older family member or friend isn't something most people are prepared to do. Many individuals who find themselves in a family caregiver role weren't expecting to take on such responsibility, and they often lack the time, knowledge or tools to do everything they feel they need to do. 
Read More
By Michelle Palmer | 11/15/2022