Resources
Mobile Resource Library Tabs
Content with Topic Services and Interventions .
Resources
Why Assessment is More Effective When It's Conducted Over Time
Many people take the term "assessment" to be the first phase of a diagnostic or treatment program. But in the case of a comprehensive, long-term caregiver support program, assessment is actually much more effective when it's treated as an ongoing process.  Through multiple clinical trials conducted with BRI Care Consultation, Benjamin Rose Institute on Aging's evidence-based care-coaching program, we've learned that it takes time to identify and uncover all the areas of need within a caregiving environment, and that many needs are missed when using a one-and-done assessment model.
Read More
By Michelle Palmer | 01/17/2023
How the Care-Coaching Model Empowers Caregivers
Providing care for an older family member or friend isn't something most people are prepared to do. Many individuals who find themselves in a family caregiver role weren't expecting to take on such responsibility, and they often lack the time, knowledge or tools to do everything they feel they need to do. 
Read More
By Michelle Palmer | 11/15/2022
Family Caregivers are Stressed, Tired—and in Your Workforce
Programs that provide support for employees serving as family caregivers are emerging as a critical employee benefit option, particularly as providers focus on addressing the full scope of emotional and mental health considerations.  
Read More
By Michelle Palmer | 09/15/2022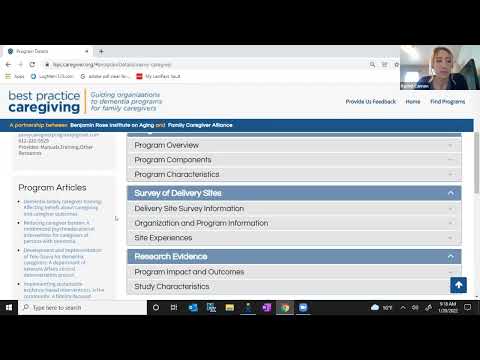 Annual Caregiving Conference: Engaging Caregivers in Evidence-Based Programs
The conference explores successes and challenges in the dissemination of evidence-based programs to family and friend caregivers. Keynote speaker, Erin Long, MSW, Team Lead, Alzheimer's Disease Programs Initiative of the Administration for Community Living, discusses experiences with engaging caregivers in programs and services, along with marketing strategies. Presentations also highlight experiences of organizations engaging caregivers and delivering evidence-based programs, including strategies to overcome barriers that keep caregivers from enrolling in support programs, and lessons learned through their marketing efforts.
Watch
By David Bass, Rachel Cannon, Erin Long, Branka Primetica, Donna Barrett, Christine Jensen, Ginger Ragans, Lisa Weitzman | 01/24/2022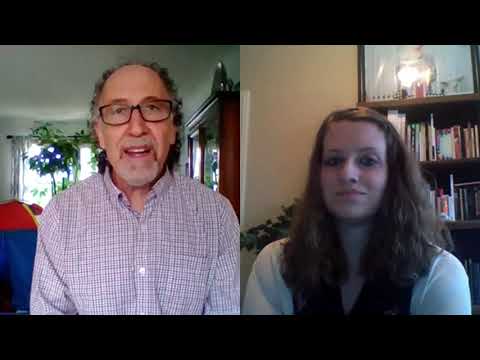 Evidence-Based Programs: How They Help Caregivers of People Living with Dementia
Dr. David Bass, Senior Vice President, Senior Research Scientist and Director of the Center for Research and Education at Benjamin Rose Institute on Aging, discusses evidence-based programs, how they can help individuals with dementia and their family and friend caregivers, and how to access them in your area. This video was developed as a part of the Expansion of Dementia-Capable Communities within Urban and Rural Settings in Ohio using Evidence-Based and Informed Programming project, funded by the Administration for Community Living, Alzheimer's Disease Program's Initiative.
Watch
By Dr. David Bass | 09/16/2021