Resources
Mobile Resource Library Tabs
Resources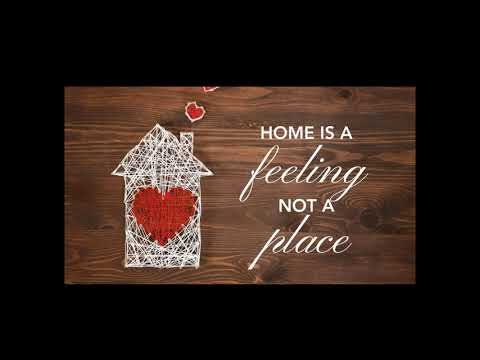 Aging in Place
What's the best way to successfully age in place? This webinar will review ESOP's newest homeownership workshop: "Aging in Place: Know Your Housing Options." We'll discuss how you can assess your loved one's home for safety, accessibility and affordability; how your loved one can use their home equity to keep their home; ways to explore the many housing options available to your loved one; additional benefits; and legal and tax issues. We'll also share an overview of Ohio's first nonprofit real estate agency, and the many services offered to help both first time homebuyers purchase their first home and older adults transition out of their last homes.
Watch
By Sonya Edwards | 04/08/2021
My Mother's Caregiver: Here to Serve
Writer and photographer Mark A. Lee joins us for a guest blog, highlighting his current role as his mother's caregiver and excerpting his upcoming book on his past experiences caregiving for his father, "Raising Dad"
Read More
By Mark A. Lee | 03/15/2021
Navigating the Different Stages of Alzheimer's Disease as a Caregiver
Alzheimer's Disease develops over time, causing changes in the brain that affect a person's memory, thinking and behavior. According to the Alzheimer's Association, more than 5 million Americans are living with Alzheimer's Disease, and 16 million Americans serve as unpaid caregivers to loved ones with Alzheimer's Disease or related dementias. With every change to a loved one's health as the disease progresses over time, these 16 million caregivers are along for the journey right there with their loved one.
Read More
By Julie Hayes | 03/15/2021
5 Tactics to Help Improve Your Home Health CAHPS Rating
There's a reason that positive customer reviews are very important to home health agencies—many households seeking in-home health care services rely on published accounts to guide them in selecting the agency they feel will be the best fit for their situation. 
Read More
By Michelle Palmer | 03/15/2021
How Caregiver Support Can Combat Rising Stress Levels
We all know that caregiving for a loved one can be stressful, but it seems that caregivers may be feeling the strain more than ever before. Nearly two-thirds of family and friend caregivers consider their situation to be moderately-to-highly stressful, according to the recently released Caregiving in the U.S. 2020 report from National Alliance for Caregiving and AARP.  
Read More
By Michelle Palmer | 03/15/2021