Resource Library
Mobile Resource Library Tabs
Resources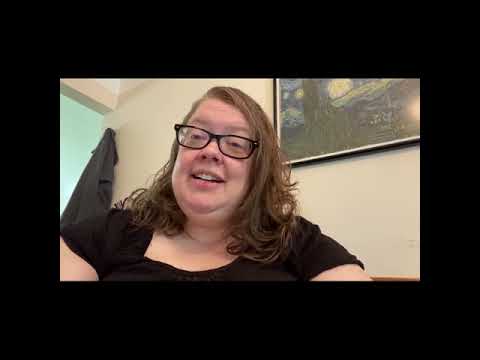 Depression vs The Blues and Older Adults
Social Worker Kerstin Yoder, MSSA, LISW-S, shares the signs and symptoms of depression.
Watch
By Kerstin Yoder | 08/05/2020
Homebased Supports for Adults with Alzheimer's or Dementia During COVID-19
As we continue to live with the COVID-19 pandemic, many of us are trying to get used to our "new normal." This can be especially difficult for older adults with Alzheimer's disease and related dementias (ADRD), and their caregivers. The familiarity of a daily routine provides comfort and may be able to help a person with ADRD cope with short-term memory loss. Establishing a predictable pattern of events can help transfer the schedule of a daily routine into the long-term memory portion of the brain, helping a person retain their ability to perform activities of daily life.  
Read More
By Todd Simmons | 07/15/2020
Tackling Fears of Aging Alone as a Solo Ager or Elder Orphan
If it has done nothing else, the COVID-19 pandemic has taught many – if not most – of us a lesson or two about social isolation and its impact on physical and emotional well-being. We were suddenly cut off from friends, co-workers and community interactions that defined the rhythm of our lives and provided predictability and connection. The pandemic caused particular concern for those living alone, as it forced many to think about who would care for them should they contract the virus.
Read More
By Lisa Weitzman | 07/15/2020
Helping an Older Loved One Eat Healthy During the COVID-19 Pandemic
Food, besides being a necessity of survival, is also closely tied to protection from certain diseases and conditions, which is where the expression "food is medicine" comes from. By eating well, we can decrease our risk of the kind of chronic conditions that put us at risk for viruses like COVID-19, such as heart disease and diabetes, and increase our bodies' supply of necessary disease-fighting vitamins, minerals and proteins. On the flip side, if we don't eat well, our risk for heart conditions, diabetes, obesity, hypertension, along with other diseases and chronic condition increases, which also increases our vulnerability to viruses. Without essential vitamins and minerals, our immune systems might weaken.
Read More
By Julie Hayes | 07/15/2020
Financial Options for Renters and Homeowners Impacted by COVID-19
Every emergency requires a nuanced response, and the impacts of this pandemic, both short-term and long-term, are difficult to anticipate with certainty at this time. However, history demonstrates time and again that those that are most vulnerable even in times of economic and social stability generally suffer the greatest in times of turmoil. For those of us who are struggling to make our mortgage and rental payments, there are resources and up-to-date information available to help.
Read More
By Antoinette Smith | 07/15/2020