Resource Library
Mobile Resource Library Tabs
Content with Target Audience Professionals .
Resources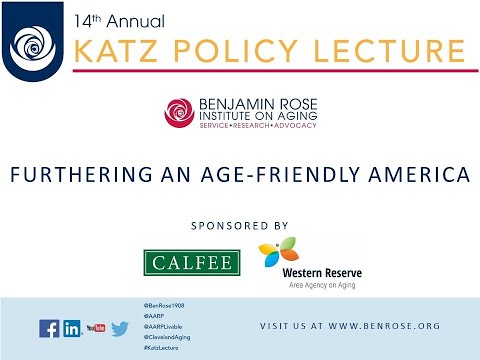 Furthering an Age-Friendly America
The 14th Annual Katz Policy Lecture from Benjamin Rose Institute on Aging was held October 29, 2020. Keynote speakers, Bill Armbruster, Senior Advisor of AARP Livable Communities, and Mary McNamara, Director of the Cleveland Department of Aging, discussed age-friendly communities, including work developing nationally and in the Cleveland-area. The webinar introduced the Age-Friendly Network, outlined the importance of age-friendly communities to support individuals aging in place, and discussed the connection between age-friendly and dementia-friendly communities. Panelists discussed ongoing work and future directions to make Northeast Ohio age-friendly.
Watch
10/30/2020
Building and Supporting Dementia-Inclusive Communities
According to the World Health Organization, an estimated 50 million people are living with dementia worldwide. To combat the impact that dementia has on people living with the disease and their caregivers, the Dementia Friendly America initiative was launched to create communities where everyone could provide support and understanding to these individuals. The initiative aids the residents who are living with dementia and their caregivers in the community by raising public knowledge about the disease, supporting people living with dementia and their caregivers and connecting health systems with community-based organizations.
Read More
By Sarah Nicolay | 10/15/2020
The Impact of Intergenerational Programming
Intergenerational programs provide opportunities to bridge generations through interactive activities and shared experiences. The impact and benefits of intergenerational programming can be measured on many levels. Whether you're an older adult interested in participating in these activities or an organizer interested in planning them, here are just a few real world examples from the Benjamin Rose Institute on Aging's Rose Centers for Aging Well of how intergenerational activities have benefited various generations of participants.
Read More
By Ashlee Williman | 06/11/2019
Setting Up a Group Outing
Group outings are an important activity for many community centers, and can also be a great way for older adults to arrange engaging activities with their friends and social groups. These outings provide opportunities for socialization, exercise, learning, reminiscing, and connecting with others. While it might seem straightforward to plan a local outing, there are a few tips we can follow to make these outings as smooth and successful as possible.
Read More
By Ashlee Williman | 06/11/2019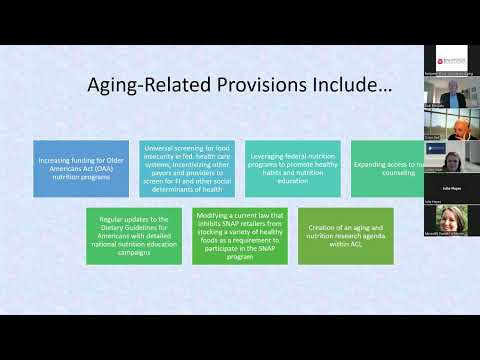 White House Conference on Hunger, Nutrition and Health
Please join us to examine the White House Conference on Hunger, Nutrition, and Health. In partnership with the Elder Justice Coalition, we discuss the newly released national strategy on hunger, nutrition, and health which describes the current landscape and provides strategies to drive solutions to end hunger and increase the health of people in the United States.
Watch
By Bob Blancato, Meredith Ponder Whitmire | 12/15/2022