Resource Library
Mobile Resource Library Tabs
Content with Target Audience Family Members or Friends .
Resources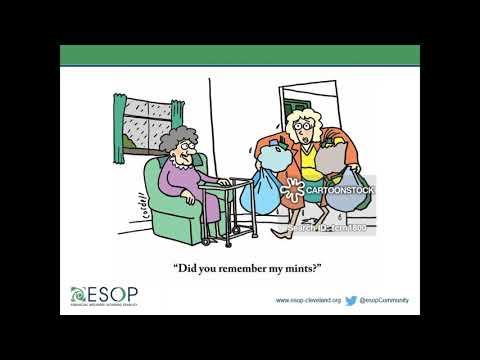 The Financial Fatigue of Caregiving
Are you feeling the financial strain, or emotional and physical stress that comes along with caring for a loved one? This workshop will give you the tools needed to alleviate those stressors and help you to navigate your way around the additional expenses that caregivers endure.
Watch
By Rachel Slomovitz | 01/07/2021
Social Isolation and the Holidays During the COVID-19 Pandemic
Isolation has been a common theme of the COVID-19 pandemic. From the early days, we were encouraged to "socially isolate," and while doing so is challenging for many of us, it is still considered to be a positive action for the good of our communities. But social isolation has a negative side, one that has existed long before the pandemic.
Read More
By Tamar Cooper and Kerstin Yoder | 12/15/2020
Caring for Your Older Loved One's Pet
When the loved one we are providing care for has a pet, chances are we will provide care for their pet as well. While this can add to the time we spend and amount of tasks we manage as caregivers, it can also provide us opportunities for self-care and a way to begin difficult discussions with a loved one. 
Read More
By Jess Bibbo, PhD | 12/15/2020
Parkinson's Disease: Recognizing Your Loved One's Symptoms and Receiving a Diagnosis
According to the Parkinson's Foundation, more than 10 million people worldwide are living with Parkinson's Disease, and around 60,000 Americans are diagnosed with the disease each year. Although it is the second most common degenerative neurological disorder after Alzheimer's, many people are unfamiliar with the signs and symptoms, or confuse them for parts of the natural aging process. If we are caring for an older loved one, it's important to recognize and understand Parkinson's so we know when to begin seeking a diagnosis and how to better manage a loved one's symptoms and care.
Read More
By Julie Hayes | 12/15/2020
Caregiving, the Holidays and COVID
The COVID pandemic roller coaster has been operating since March, forcing us onto the ride and refusing to let us off. We have made adjustments: we restrict our outings into the community, wear masks when we do go out, maintain 6 feet distance and wash our hands until they turn red. We have been forced to accept that the pandemic is as much about loss as it is about health. And while we got used to a little taste of "normalcy" during the warmer months, just as the holiday season approaches, we are again asked to limit our travel and minimize contact with others. Now, rather than anticipating gatherings with friends and family, we must instead ask ourselves: "Should I?", "Can I?" and "How can I possibly face another loss?"
Read More
By Lauri Scharf | 11/16/2020