Resources
Mobile Resource Library Tabs
Content with Target Audience Family Members or Friends .
Resources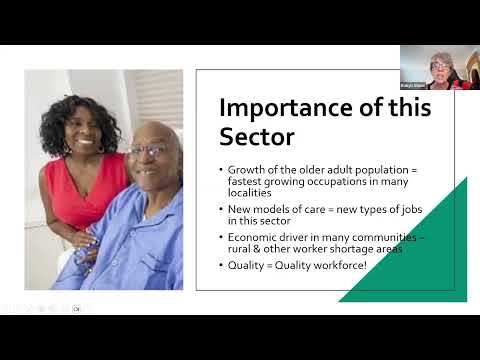 The Policy of Developing a Quality Workforce in Long Term Care
Learn as we discuss the intersection of policy, staffing, and workforce issues in long term care. Presented in partnership with the Elder Justice Coalition, Robyn Stone, Senior Vice President, Research and Co-Director at Leading Age, weprovide insight into current and future issues related to the needs of our aging society.
Watch
By Robyn Stone | 05/23/2023
Recognizing the Symptoms of Dementia with IDD
Diagnosing dementia is rarely straightforward, but can be even more challenging for those in the Intellectual and Developmental Disabilities (IDD) community. Many of the most common symptoms of dementia such as language challenges and difficulty with coordination are often things people with IDD already struggle with. This can make it all the more difficult to separate symptoms of dementia from their pre-existing symptoms.
Read More
By Julie Hayes | 05/15/2023
Keeping Bones Fit and Healthy as You Age
Most people have been told at least once in their life to drink milk so they will have strong bones when they grow up. As all of us continue that process of growing up into older adulthood, maintaining strong and healthy bones can be of even greater importance in order to prevent serious fractures, brittleness and significant loss of bone mass.
Read More
05/15/2023
Simplifying Personal Care Routines for People with Memory Loss
As memory loss progresses, it can become increasingly difficult for older adults to manage many personal care activities. It takes longer for them to get dressed, groom themselves, take a bath and use the toilet. Busy caregivers sometimes decide that it's easier and faster to take over personal care tasks themselves. As a result, their loved one may gradually lose some of their independence and ability to manage their own care. The easiest way to help your loved one retain independence in their personal care is to keep things simple and find ways for them stay involved in the process while still offering your help.
Read More
05/15/2023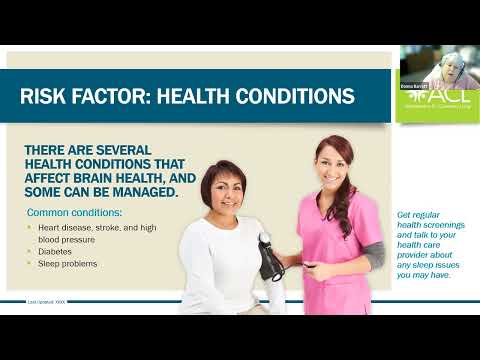 Preventing Brain Disease: Risk Factors and Early Signs and Symptoms of Dementia
This session highlights preventable risk factors associated with brain disease and stress the differences in signs and symptoms of Alzheimer's disease in the Down Syndrome population compared to the general aging population.
Watch
By Donna Barrett, Jennifer Hudak | 04/25/2023