Resource Library
Mobile Resource Library Tabs
Content with Topic Family Caregiving .
Resources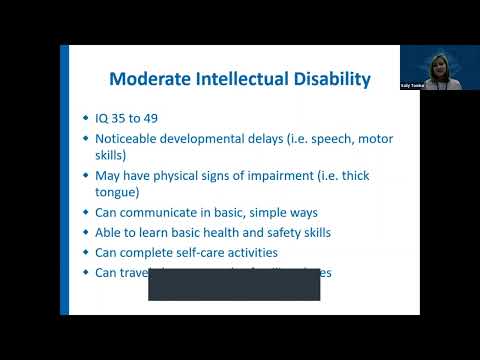 End-of-Life Decisions for Individuals with IDD and Dementia
This webinar, led by the Hospice of the Western Reserve, assists caregivers in identifying the value of and barriers to recognizing end-of-life in older adults and individuals with Intellectual and Developmental Disabilities (IDD) and dementia. It also emphasizes the importance of Advanced Care Planning for caregivers, and provides tips for healthcare professionals to aid in end-of-life discussions.
Watch
By Sally Tomko | 10/27/2022
4 Tips for Getting the Most Out of Mealtime with Dementia
Over time, people develop unique relationships with food – determining what they like and do not like. It is commonplace to have a favorite meal, type of food, place to eat, etc. Individuals living with dementia, however, commonly experience changes from their normal food habits. Depending on the person and what stage of dementia they are in, a loved one may show changes in things like appetite, eating habits, food preferences or swallowing ability.
Read More
By Ashlee Cordell | 10/14/2022
8 Things to Know About High Blood Pressure and Dementia
According to the Center for Disease Control and Prevention, about 116 million, or just about half of all Americans, live with high blood pressure, also known as hypertension. Untreated hypertension is very dangerous, as it puts people at risk for heart disease, stroke, and chronic health issues.
Read More
By Jennifer Burke | 10/14/2022
After a Hospital Discharge, Food is a Valuable Medicine
When a loved one is discharged from a hospital stay, their doctor will likely give them medicine to help improve their condition so they can stay well enough to avoid having to return to the hospital in the future. As caregivers, we may have the responsibility of making sure a loved one is keeping up on their medication post-discharge. However, are we remembering to pay just as much attention to another source of medication necessary to their healing process: the food they eat?
Read More
By Julie Hayes | 09/15/2022
Family Caregivers are Stressed, Tired—and in Your Workforce
Programs that provide support for employees serving as family caregivers are emerging as a critical employee benefit option, particularly as providers focus on addressing the full scope of emotional and mental health considerations.  
Read More
By Michelle Palmer | 09/15/2022