Resource Library
Mobile Resource Library Tabs
Content with Topic Dementia .
Resources
What to Know About Dementia Screening and Assessment Tools
If you're a family member, friend or caregiver who suspects a loved one might have dementia, it's important to know about cognitive screening and assessment tools. Since there is no one biological marker or blood test to pinpoint dementia, cognitive tests help doctors evaluate the state of your loved one's memory, recall, language recognition and ability to follow instructions. If you plan to bring your loved one to a doctor, a combination of tests may be used to screen your loved one for dementia. And, if you are hesitant to consult a doctor just yet, many of these tests include questions that you can try asking your loved one yourself to help you confirm your suspicions. 
Read More
By Julie Hayes | 02/15/2022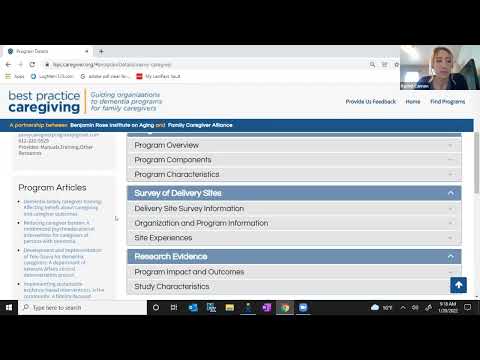 Annual Caregiving Conference: Engaging Caregivers in Evidence-Based Programs
The conference explores successes and challenges in the dissemination of evidence-based programs to family and friend caregivers. Keynote speaker, Erin Long, MSW, Team Lead, Alzheimer's Disease Programs Initiative of the Administration for Community Living, discusses experiences with engaging caregivers in programs and services, along with marketing strategies. Presentations also highlight experiences of organizations engaging caregivers and delivering evidence-based programs, including strategies to overcome barriers that keep caregivers from enrolling in support programs, and lessons learned through their marketing efforts.
Watch
By David Bass, Rachel Cannon, Erin Long, Branka Primetica, Donna Barrett, Christine Jensen, Ginger Ragans, Lisa Weitzman | 01/24/2022
Evidence-Based Programs: Why They Matter for Dementia Caregivers
 Caregivers for loved ones with dementia are familiar with the effort, dedication and time needed to provide quality care. It's next to impossible to do on one's own, yet asking for help and finding resources isn't always easy. Even though it feels at times like there's a long list of programs, services and caregiver resources out there, it may still feel like there's nothing that fits your individual needs at the moment you need it. And even if there is, how can you know the program or service is reliable, high-quality or will even work to help you and your loved one in the first place?
Read More
By Julie Hayes | 12/15/2021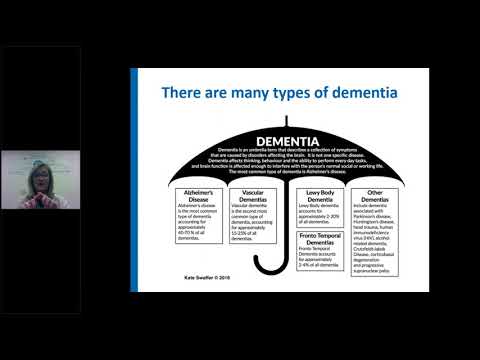 Dementia: Using "Gems" to Uncover Clarity
This webinar led by the Hospice of the Western Reserve will explore The GEMS®: Brain Change Model, an approach to creating supportive environments for people with dementia along the course of their journey. Additionally, we will define dementia, discuss the role of care partners, explain person-centered care and teach attendees the Hand Under Hand technique to assist individuals with dementia. Lastly, you will learn from Benjamin Rose Institute on Aging about an evidence-based care-coaching program, BRI Care Consultation™, that is available for free in Cuyahoga, Athens and Washington Counties to support individuals with, or at risk of, dementia, including individuals with intellectual and developmental disabilities, and their caregivers. Please join us for this opportunity to learn more about maximizing the remaining strengths of individuals with dementia.
Watch
By Sally Tomko | 12/02/2021
Participating in Dementia Clinical Trials and Research Studies as a Caregiver
As a dementia caregiver, you've most likely seen references to research studies, surveys and clinical trials when researching your loved one's condition. Whether it's the World Health Organization's statistic that 55 million people around the world have dementia or the suggestion that exercise and a healthy diet can lower the risk of developing dementia, most of what we know about the disease comes from rigorous research.
Read More
By Julie Hayes | 11/15/2021