Resource Library
Mobile Resource Library Tabs
Content with Topic Dementia .
Resources
Understanding and Managing Dementia-Related Behavior Changes
A loved one with dementia will experience many changes as the disease progresses. Though dementia is most commonly associated with memory loss, the changes dementia causes to the brain impact more than just memory—personality and behavior can be affected as well. We may feel that a loved one with dementia isn't "acting like themselves" or that their actions might be "uncharacteristic." Sometimes this can manifest in small ways, like being less alert than usual, or being more talkative around strangers. Other times, they may say or do something much more difficult to handle, like having an outburst of anger in public or making a sexually inappropriate comment. 
Read More
By Julie Hayes | 08/16/2021
BRIA Comment for the Alzheimer's Disease and Related Dementias Task Force, Public Forum
On Thursday, July 15, 2021, Benjamin Rose Institute on Aging President and CEO Orion Bell delivered this testimony at The Alzheimer's Disease and Related Dementias (ADRD) Task Force Public Forum. The Alzheimer's Disease and Related Dementias Task Force was established by the Ohio General Assembly to examine the needs of individuals diagnosed with Alzheimer's disease or related dementias, the services available in this state for those individuals, and the ability of health care providers and facilities to meet the individuals' current and future needs. This testimony highlights three important recommendations to the Task Force to address quality of life and care concerns for individuals living with dementia and their family and friend caregivers in Ohio. 
Read More
By Orion Bell | 07/23/2021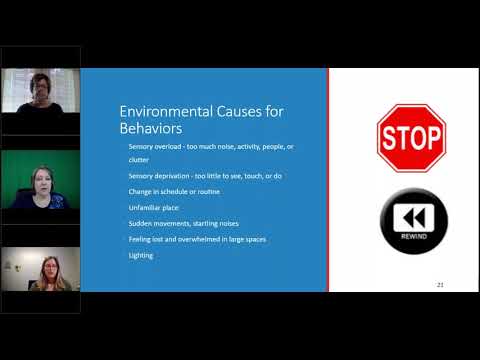 Behavioral Interventions: When Caring for Someone with Dementia
This webinar incorporates the most current research about dementia care, effective practical strategies, and useful resources in identifying causes of common behavioral symptoms and effective interventions. This program, initiated as part of a grant awarded to the greater Toledo area by the U.S. Department of Human Services, Administration for Community Living (ACL), Alzheimer's and Dementia Program Initiative incorporates curriculum from the state of Minnesota, Act on Alzheimer's, and we are now excited to present this as a part of the new ACL project to expand dementia capable communities in Cuyahoga, Washington, and Athens counties.
Watch
By Marty Williman, Lyndi Winzeler, Jennifer Wolfe, Lauri Scharf | 07/22/2021
Helping an Older Loved One Living Alone with Dementia
Many assume that older adults who live alone inevitably transition into assisted living when diagnosed with dementia, but this is not the case. Around one third of people with dementia live on their own, in their own homes. While it does not pose as many concerns in the early-stages of dementia, this arrangement may become increasingly risky in the middle- and late-stages. As a caregiver, you may feel pressure to move in with your loved one or vice versa, or else find them an assisted living arrangement, even if your loved one does not want to leave their home.
Read More
By Julie Hayes | 07/15/2021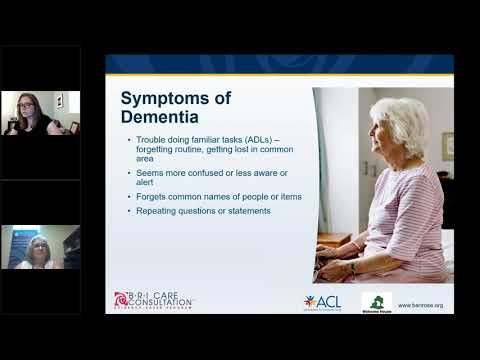 Caring for Individuals with Intellectual and Developmental Disabilities and Dementia
This webinar will overview common signs and symptoms of Alzheimer's Disease and related dementias in individuals with intellectual and developmental disabilities, available cognitive assessments, medical and community-based resources, and provide information about a free evidence-based care-coaching program, BRI Care Consultation™, for family and friend caregivers or supporters.
Watch
By Lauri Scharf, Kirsten Fawcett-Dubow | 07/07/2021