Resource Library
Mobile Resource Library Tabs
Content with Topic Services and Interventions .
Resources
Family Caregivers are Stressed, Tired—and in Your Workforce
Programs that provide support for employees serving as family caregivers are emerging as a critical employee benefit option, particularly as providers focus on addressing the full scope of emotional and mental health considerations.  
Read More
By Michelle Palmer | 09/15/2022
Music Therapy for Dementia Care
Staying engaged in meaningful and interesting activities can be challenging after receiving a dementia diagnosis, but as caregivers, it is important for us to help our loved one continue to participate in activities they enjoy. If our loved one likes listening to or playing music, music therapy may be a helpful option. Music therapy can help individuals with dementia with their cognitive and/or physical functioning, while helping them stay connected with others.
Read More
By Sarah Nicolay | 06/11/2019
Taking ACTION to Manage Dementia Care
Caring for a loved one with dementia can oftentimes go hand-in-hand with challenging situations that may lead us to feel stress and uncertainty about how to manage our loved one's care. It can become overwhelming, especially for one person, but there are steps we can take to minimize the burden and make progress. Action planning gives us guidance and support to meet our caregiving needs and manage our loved one's care by breaking down larger goals into small, manageable steps towards solutions to potential challenges.
Read More
By Branka Primetica | 06/06/2019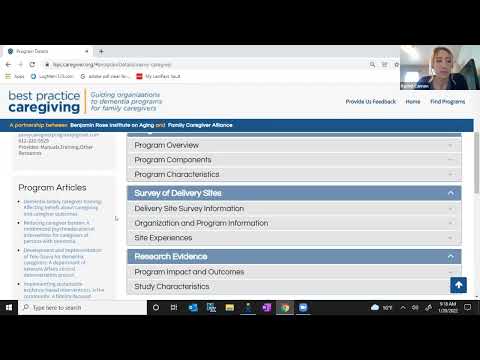 Annual Caregiving Conference: Engaging Caregivers in Evidence-Based Programs
The conference explores successes and challenges in the dissemination of evidence-based programs to family and friend caregivers. Keynote speaker, Erin Long, MSW, Team Lead, Alzheimer's Disease Programs Initiative of the Administration for Community Living, discusses experiences with engaging caregivers in programs and services, along with marketing strategies. Presentations also highlight experiences of organizations engaging caregivers and delivering evidence-based programs, including strategies to overcome barriers that keep caregivers from enrolling in support programs, and lessons learned through their marketing efforts.
Watch
By David Bass, Rachel Cannon, Erin Long, Branka Primetica, Donna Barrett, Christine Jensen, Ginger Ragans, Lisa Weitzman | 01/24/2022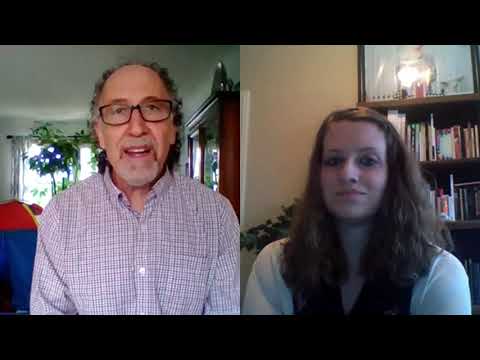 Evidence-Based Programs: How They Help Caregivers of People Living with Dementia
Dr. David Bass, Senior Vice President, Senior Research Scientist and Director of the Center for Research and Education at Benjamin Rose Institute on Aging, discusses evidence-based programs, how they can help individuals with dementia and their family and friend caregivers, and how to access them in your area. This video was developed as a part of the Expansion of Dementia-Capable Communities within Urban and Rural Settings in Ohio using Evidence-Based and Informed Programming project, funded by the Administration for Community Living, Alzheimer's Disease Program's Initiative.
Watch
By Dr. David Bass | 09/16/2021